Topps Heritage Baseball Mixes Current Stars and Past Designs
Debut Year:
2001
Topps Heritage Baseball debuted in 2001 featuring cards with the same look and feel as the 1952 Topps Baseball set.
Licensors:
MLB
This is a baseball product.
Value Level:
Accessible
Topps Heritage Baseball is an MLB product featuring a range of cards and inserts with a price point for new and returning collectors.
Topps Heritage Baseball first released in 2001 to celebrate Topps' 50th anniversary. It was created to pay homage to the vintage designs of past Topps baseball card sets. The inaugural Topps Heritage release in 2001 replicated the design of the 1952 Topps set, and it has since become a popular annual release among collectors, featuring designs from various iconic Topps sets from the past.
Who Is Topps Heritage Baseball For?
Long-time collectors, set collectors, "traditionalists," and fans of all eras of baseball.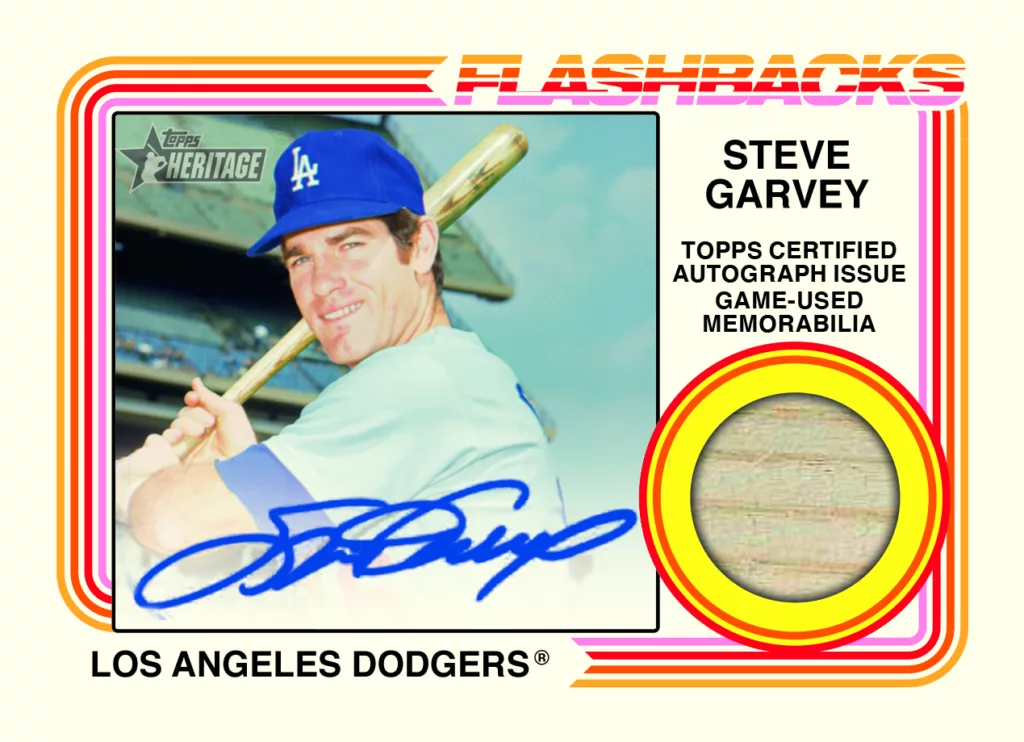 Topps Heritage Baseball's History

In a spectacular celebration of its fiftieth anniversary in 2001, Topps unleashed a dynamic duo of retro-themed brands upon the collecting world: Topps Heritage and Bowman Heritage. These game-changing brands infused a nostalgic twist by marrying modern players with iconic designs from the past. Picture this: the unmistakable charm of 1952's design gracing the 2001 selection of Heritage baseball cards, followed by the classic allure of 1953 in 2002, the vintage vibes of 1954 in 2003, and the journey through time continued with each passing year. It was a grand slam of innovation, capturing the hearts of collectors with a perfect fusion of history and contemporary excitement. The legacy of Heritage lives on, enchanting fans with its timeless appeal and rekindling our love for the golden eras of the game.
Why Topps Heritage Baseball Matters?
Heritage celebrates Topps' rich history in trading cards one year at a time. This year the 1974 Topps Baseball Set is featured. This year's offering contains cards of stars from the 1970s and today, including some of the most sought-after rookies.
What Am I Chasing in Topps Heritage Baseball?
Cards from the 2023 rookie class. This year, Topps added short printed base card variations featuring five of the most notable early season call-ups in Anthony Volpe, Jordan Walker, Kodai Senga, Masataka Yoshida, and Shintaro Fujinami.
Collectors will be hunting on-card autographs from players like Acuña, Casas (RC), Harris II (RC), J-Rod, Rutschman (RC), Trout, Grayson Rodriguez (RC), Carroll (RC), Carlton Fisk, Jim Palmer, and more.
Also new this year are the 1974 Topps MVP Buyback Autographs. Topps purchased 74 copies of the 1974 base cards for Steve Garvey and Jeff Burroughs, NL and AL MVPs from 1974, respectively. The autographed version of their cards can be found in random packs. Happy Hunting.