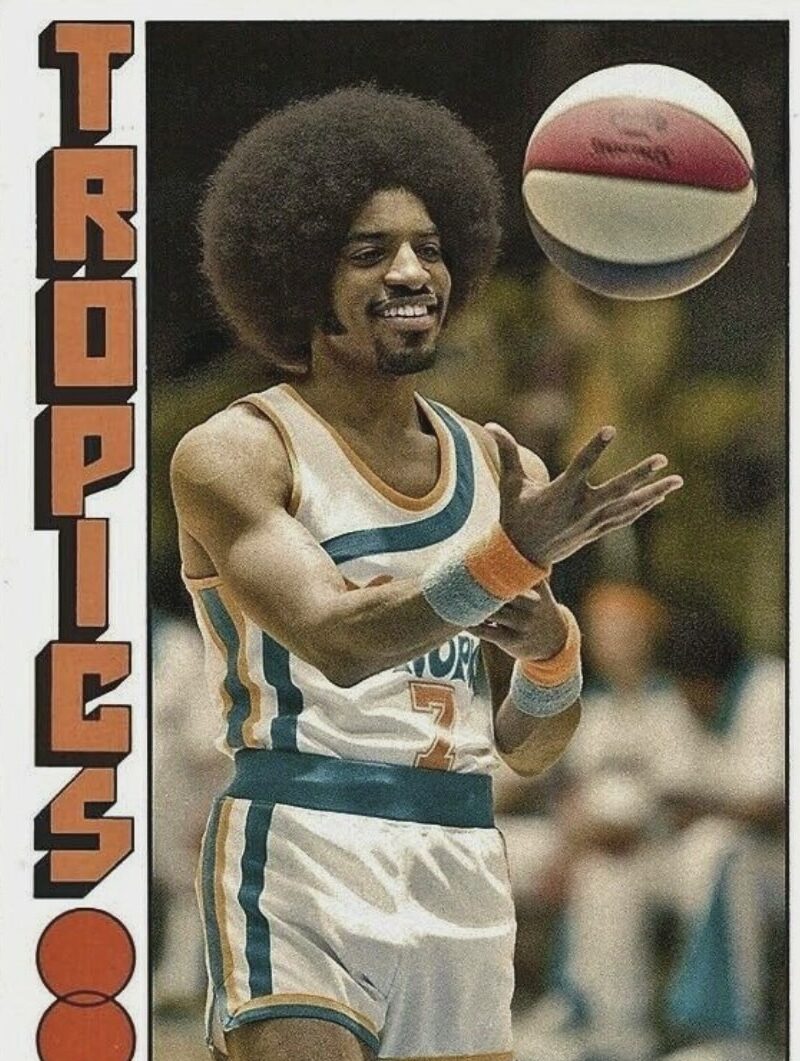 Let's Celebrate the Return of André 3000
Topics:
Andre 3000, How To Collect
André 3000 shocked the world this week by releasing his first album in 17 years and debut solo project, New Blue Sun. Fans clamored for another project from the noted ATLien for a decade and change, yet nothing materialized. But alas, 17 years after the release of Idlewild, we're getting new heat from the same genius who traded bars with fellow Dungeon Family emcee Big Boi on legendary track after track as one-half of OutKast. But no, André Benjamin won't be blessing us with his verbal brilliance this go-round. This isn't another lyrical exercise where he seamlessly floats over the jazziest of beats. Three Stacks channeled a different sound, blazing the booth with the melodies of his flute. So, to celebrate change and a new project from one of the wittiest wordsmiths of all time, we're dropping a list of cards featuring Atlanta stars from the last time 3K dropped an album – 2006.
2006 Topps Turkey Red #D Chipper Jones Auto /25
With Thanksgiving less than a week away and turkey on the brain, we had to kick this off with pure, unadulterated heat from Topps' noted Turkey Red set. There are only 25 of the 2006 Topps Turkey Red #D Chipper Jones Autos in the world, making this a hard card to find and possibly an expensive one. But it's well worth whatever price. After all, he's a Hall of Famer who led the Braves' franchise to its first World Series title in 2005. This is a rare joint from one of the best third basemen to grace the diamond.
2006-07 Topps Mezzanine Josh Smith Auto Relic /139
Smith hails from South Atlanta, the same area that birthed Three Stacks himself. The College Park native joined the hometown team in 2004 and starred as a stat-sheet stuffer and borderline All-Star for the Hawks across nine seasons. This Topps Mezzanine, which dropped during the 2006-07 campaign, is one of 139 and features Dungeon Family. Atlanta's big yet small, right?
2006 Topps Chrome® #28 Michael Vick
Topps Chrome is a stalwart among collectors, and here we have one of the former Kings of the ATL's '06 Chrome classic. Few athletes are embraced by a city in the same manner The A put its arms around Vick. And rightfully so. He was arguably the NFL's biggest attraction, drawing fans from far and wide with video game-like exploits and a freshness that resonates with OutKast's debut album Southernplayalisticadillacmuzik. Salute to the NFL's all-time leader in rushing yards by a quarterback.
2006 Topps All-Pro Relics #APKB Keith Brooking Relic
In 2006, Brooking led the Falcons in tackles for the sixth consecutive season. Yes. The sixth campaign in a row. He finished his career as Atlanta's all-time leader in stops and currently boasts over 300 more tackles than the closest competitor—an ATL legend, if we do say so ourselves.
2006 Topps Triple Threads Andruw Jones Relic /3
Multiple game-worn relics artistically arranged to spell out A-T-L on a card featuring Braves legend Andruw Jones during one of his five All-Star seasons? Winner! With just three of these cards in existence, they're scarcer than a solo verse from Three Stacks. Happy Hunting!
Bonus:
2008 Upper Deck Semi-Pro Collector's Edition #3 – Clarence Withers (Andre Benjamin)
The card featured for this set is, in fact, real. Yes. Upper Deck produced a set of trading cards for the movie Semi-Pro, and here's the Man of the Week, Andre Benjamin, in his role as Clarence Withers. Three Stacks' movie credits run deep. Loved this movie and Four Brothers.
---
More Hip-Hop x The Hobby
---