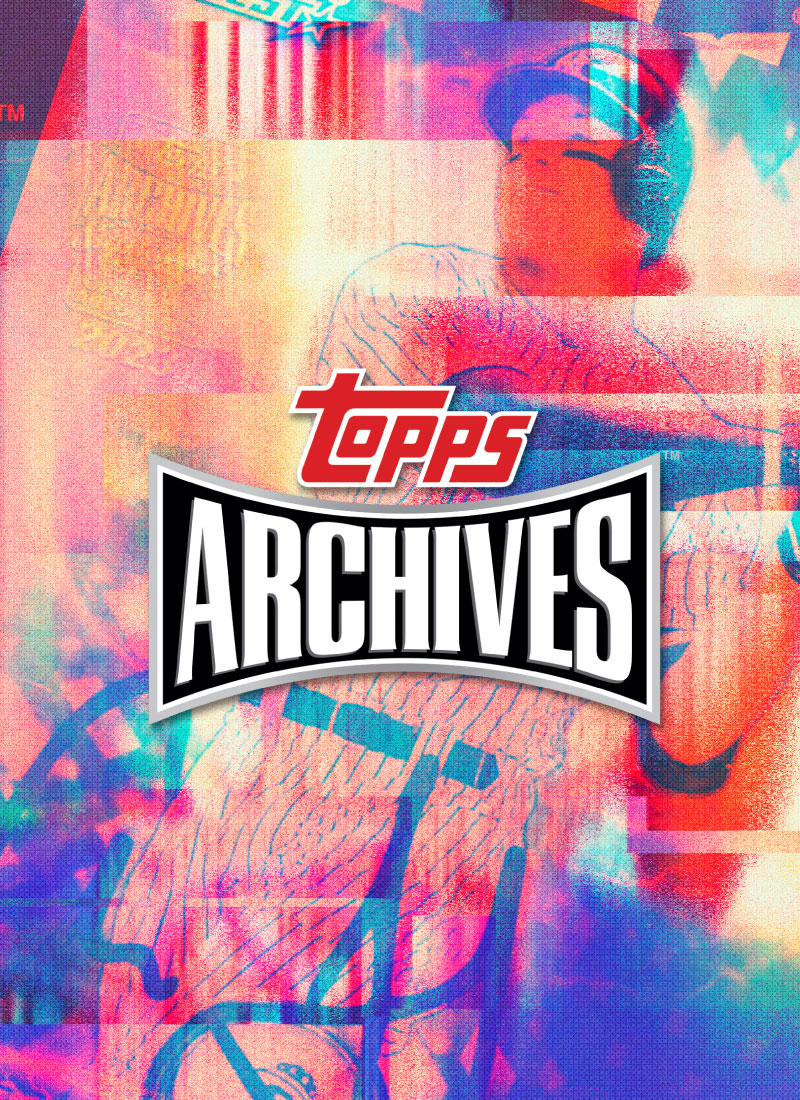 Reprints and Autographs Featuring the Game's Greatest
For over three decades, Topps Archives has been keeping baseball and hobby nostalgia alive and well with its blend of current players and retired legends on retro-themed cards.
Topps Archives has become a favorite among collectors by connecting past and present generations of collectors – as well as delivering an excellent product. The reworking of vintage designs, reprints, and autos also appeals to collectors who value the artistry and nostalgia of classic baseball cards.
Debut Year:
1991
First reprinted the 1953 Topps Baseball set. In 2001, this series expanded to include buyback autos of current and retired players. And since 2012, the series has added current players in retro designs to its range of base, parallel, autos, and inserts.
Licensors:
MLB
This is baseball product.
Value Level:
Accessible – Premium
Topps Archives offers something for collectors at a varieity of pricepoints. On the more accessible end of the spectrum is Topps Archives, and premium pricing kicks in with both active and retired Topps Archives Signature Series.
Who is Topps Archives for?
Topps Archives is for two overlapping types of collectors: the first is passionate about the history of baseball and its iconic players; the second loves the nostalgia of previous designs and styles. Honoring these collectors, Topps Archives offers new cards featuring retro-inspired designs, reprints of classic sets and players, and on-card autos of active and retired players on buybacks of their original cards. With the scope of this product, it appeals to casual and serious collectors. It's a perfect product for those who want to add unique and valuable cards to their collections while celebrating the history of America's favorite pastime.
Why Does Topps Archives Matter?
Topps Archives matters because of its blend of vintage designs and modern elements. This series is an homage to baseball's – and the Hobby's – rich history. Each release features iconic players and classic moments from the past, allowing collectors to relive and reimagine significant moments in baseball and collecting history.
Overall, Topps Archives matters because it allows collectors to own a piece of baseball history while staying up-to-date with current players. It's a series that has something for everyone, whether you're a longtime collector or just starting out in the hobby. Topps Archives continues to be a highly sought-after series that has become a staple in the release calendar.
The Topps Archives History
Topps Archives was first released in 1991, featuring a reprint of the 1953 Topps Baseball set. Throughout the 1990s, Topps Archives would continue to release sets that featured reprints of classic cards from the 1950s. These include: 1994 Topps Archives saw a reprint of 1954 Topps Baseball; 1995 Topps Archives Brooklyn Dodgers released a 127-card set celebrating Dodgers teams from 1952-1957 with Topps and Bowman reprints.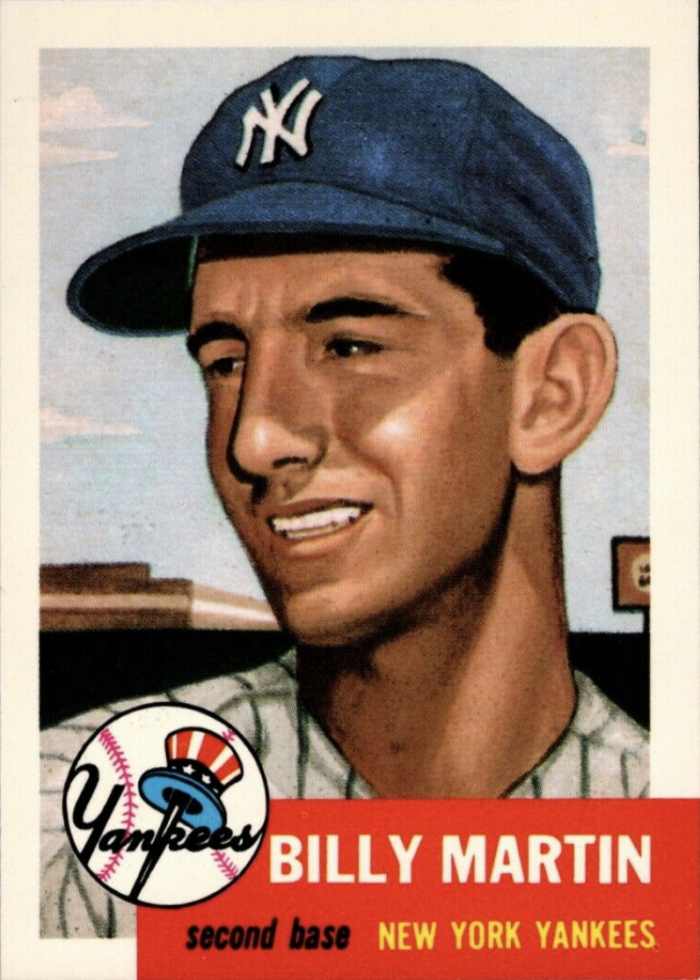 1991 Topps Archives
In 2001, Topps Archives reimagined the reprint concept with two series anticipating the contemporary Topps Archives experience. First, 2001 Topps Archives featured reprints of iconic players' first and last Topps cards from their playing career, as well autos, relics, and autographed buybacks (original cards repurchased and signed by the player). And 2001 Topps Archives Reserve featured chrome refractor-style reprints of classic Topps RCs. Both Archives set featured the now-iconic Topps Archives stamp on all Topps Archives reprints. The 2002 Topps Archives and Topps Archives Reserve releases followed the same formula as 2001, focusing on players' "best years" instead of their "first" and "last."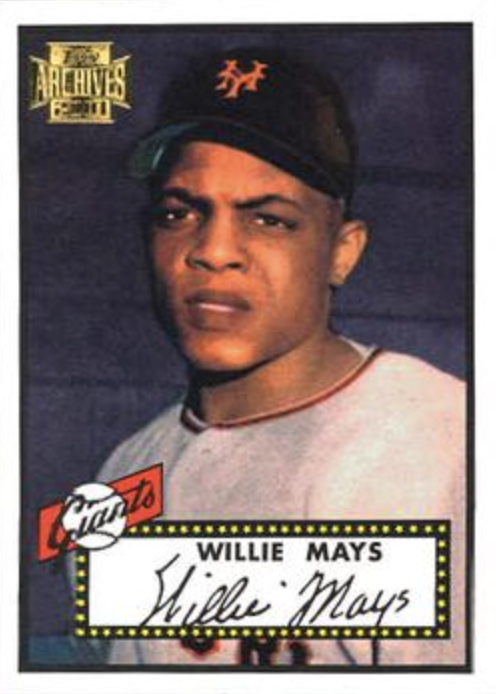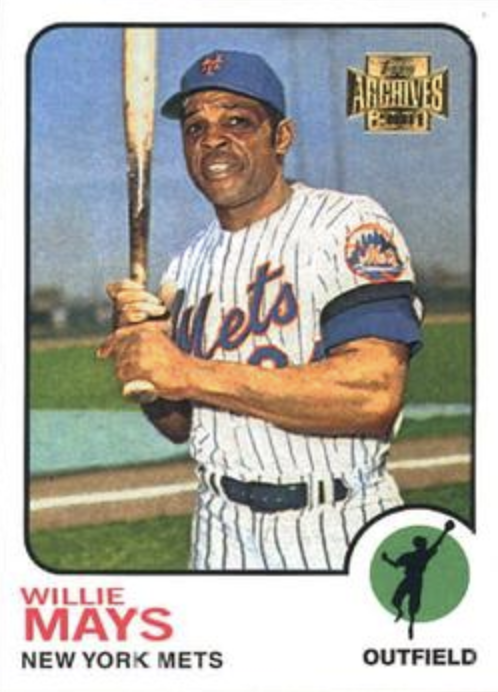 2001 Topps Archives
In 2012, Topps Archives returned with a base set of new cards of then-current players in retro card designs from 1954, 1971, 1980, and 1984. The set also featured a variety of inserts, autos, and reprints of active and retired players with card designs from the 1950s through the 1980s. Since 2012, Topps Archives have continued releasing yearly sets.
And in 2015, Topps Archives Signature Series was released. Seen as a sequel to 2004 Topps Originals, Topps Archives Signature Series is wholly comprised of player-autographed buyback cards. In 2018, Topps Archives Signature Series Retired Players was released to differentiate the Signature series between active and retired players; in 2021, Topps Archives Signature Series was renamed Topps Archives Signature Series Active Players.
What is the Topps Archive Signature Series?
The Topps Archives Signature Series differs from the Topps Archives in several ways. While the Topps Archives series features reprints of classic Topps designs and new cards of active players in retro-themed card designs, the Signature Series is entirely comprised of buyback autos. Topps Archive Signature Series is divided into two distinct sets: Topps Archive Signature Series Active Players and Topps Archive Signature Series Retired Players. Each buyback card in the Signature Series – active or retired – is autographed by the player and stamped with a Topps Archive gold foil logo. The Signature Series also features limited print runs, making each card a rare and valuable addition to any collection. In contrast, Topps Archives is a product that includes new cards printed with designs from classic Topps sets. One important distinction to keep the two series The focus is on the design, while the Signature Series highlights the autographs of baseball legends.
What Am I Chasing in Topps Archives and Archives Signature Series?
The Topps Archives Series has many chase-worthy cards if you're looking for hits. Some of the most sought-after cards in the series include autographs from baseball legends, rare inserts featuring iconic moments in baseball history, and limited-edition cards featuring current stars and rookies.